[Well now. If you're passing by in the hallway of the Onsen, and you happen to walk past the room that one Saotome Alto is temporarily residing in...
Your unfortunate eyes might fall upon a seemingly harmless bento. One that is slightly open: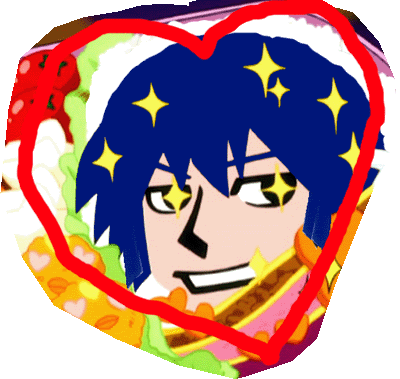 One that has Alto's face very meticulously crafted out of food. (You may not want to question what food is blue enough for that hair.) Please ignore the tentacles hanging off the side of the box. And don't mind the eyes that seem to be peering out of the slot between the plastic case holding the lunch.
Furthermore, please feel free to ignore the girl who is not quite hidden from view depending on your angle. That blue-haired girl who is peering around the corner. Watching. And waiting.
You may wonder how she found his room. Or knew he'd be there. Well, let's just say Juvia is her name and creeping is her game. |D]